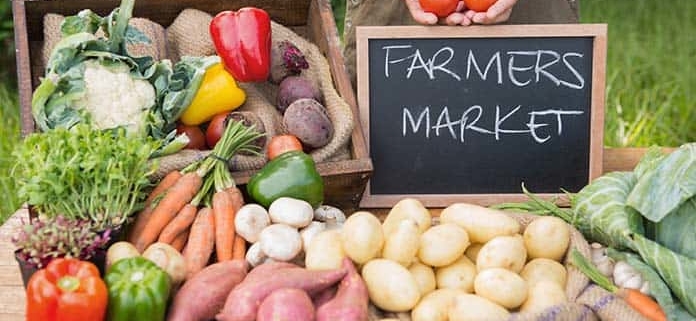 On Saturday, July 29th , the Carroll County Farmer's Market will be located on the lower grassy field during the 4-H Fair.  Come early so you don't miss out on all of the freshly picked produce our market has to offer.
This week customers will find available peaches, tomatoes, peppers, cucumbers, squash, potatoes, green beans,  sweet corn, cantaloupes, broccoli, cauliflower, cucumbers, cabbage, kale, carrots, beets, and onions.
Our food stands provide home baked goods, including cakes, pies, scones, cookies, breads, rolls and
biscotti. You will also find jams and jellies, honey, nuts, fresh eggs and more.
Each week will offer an assortment of handmade crafts. Items available include seasonal decorations, fabric crafts, jewelry, photography, painted wood crafts and more.
The Carroll County Farmers Market is located at:
Carroll County Agriculture Center
706 Agriculture Center Dr.
Westminster, MD 21157
The Summer Market is open every Saturday through September 3rd.
Hours are 8:00am – 1:00pm.
Parking and Admission are FREE.
We are handicapped accessible.
Busses are welcome.
Follow the signs to "Ag Center".
For more info call Anita at 410-848-7748 or check out our website at
www.carrollcountyfamersmarket.com