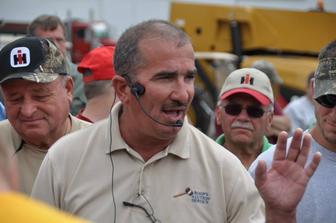 Large 2 Day Multi Estate Auction
Carroll County Agriculture Center Shipley Area
706 Agriculture Dr. Westminster, MD 21756
Collections from the Franklin Feeser, John Smith, Alice Wilcom, Gilbert Breeding, Selby Black, and William Ensor Families
Friday December 17th 9:00am
Large Collection of Taneytown, Carroll Co. Fredrick Co. Farm Collectables & Memorabilia, Carroll, Frederick, York and Hagerstown Fair Collectables, Large Collection of Sleigh Bells, Rare Jesse H. Haugh Dealer in Dry Goods & Groceries Taneytown Md. Stoneware Bottle, & Other Stoneware Crocks & Bed Warmers, Local Milk Bottles, Longaberger Baskets, 2 Rare Slaughenhaupt Rocking Chairs Built in Taneytown, MD, Early Drop Leaf Table, Bedroom Suite and other Very Nice Furniture, Wooden Ice Box, Early Auction Broad Sides, Richardson Prints, Glassware, String Holders, Large Collection of Snow Babies, 2-Very Rare Princess Diana Bears and Rare Curly Bear and other Beanie Babies, Gold Jewelry, and other Costume Jewelry, Silver Coins, Pocket Watches, Black Memorabilia  Many other Items too Numerous to Mention!!!! 
Saturday December 18th 8:30 am
John Deere 870 Diesel w/Loader, 2 John Deere 322 Diesels, John Deere 318, JD LT 150 Lawn Tractor, Sharp! Original Cub Cadet 1450 w/Blade & Deck, IH Push Mower, Like New, Simplicity 24" Snow Blower,14'x 7' Equipment Trailer, Other Trailers, 2- Pull Type & 1 3pt.Wood Splitters, IH 100 Manure Spreader, 2- JD 450 Pull Type Sickle Bar Mowers, 5' Rotary Cutter, APPS Backhoe Attachment, 6' York Stone Rake, JD Quik Tach Pallet Forks, Snow Blade, Manure Fork Bucket, 3pt. Bale Spear, 30+ Oliver, IH, JD, Case, AC, Pedal Tractors. Smith Miller Trucks, JD 10 Speed Bike, Very Sharp Good Year Farm Tires Sign w/Hanger, US. Royal Tires Sign, Very Large Vintage Union Bridge Ice Cream Factory Sign + 75 Other Signs, Advertising Clocks & Thermometers, Rare Fry #117 Mae West Gas Pump, Very Rare Org. Milk Glass Gulf Gas & Gulf Kerosene Globes, Large Collection of Oil Bottles w/Carriers, Assorted Farm Equipment Dealership Oil Cans, Dealership Pens & Pencils, Large Coke Case, Assorted Show Cases, Gun Safe, Guns- Remington Model 700 30-06, Early Hamilton Model 27 22, J Stevens Arms 1915 Favorite 22., Marlin Model XT 243, Marlin Model 81-DL 22., Marlin Model 60 Micro Groove, Mossburg 500 410, Early Savage Arms 1903 Gallery, 22., Harrington & Richardson Model 80 Lynx 22., Remington 870 Wing Master, Harrington & Richardson 12g., Ithica Model 37 16g., Stevens 12, Assorted Thompson Center Black Powder Rifles, Assorted Connecticut Valley Black Powder Rifles, Early Colt 45 Cal Pistol; Assorted Scope & Ammo, Guns Will Be Handled By Bollinger's in Taneytown, MD, Assorted Early Fishing Reels, Air Compressors, Very Large Collection Electrical Tools & Hand Tools, Many other Items too Numerous to Mention!!!! 
This is a Very Large 2 Day Auction You Don't Want to Miss, Many Items Not Listed.
Come Do Your Christmas Shopping with Us!!!!
Terms: Cash and or Good Check with Proper ID, We ask that Check's written over $2,500.00 Must be accompanied by a bank letter of Credit, All Major Credit Cards Accepted with a 5% Fee, 6% MD Sales Tax, 10% Buyer's Premium, Everything Sold As Is Where Is with No Implied Warrantees, Not Responsible for Accident's,
Roop's Auction Service John J. Roop 240-674-6815 roopsauction@gmail.com
For Photo's Go to roopsauctionservices.com, auctionzip.com, gotoauctions.com
Food Available
Roop's Auction Service is honored to conduct this outstanding auction for the late Frank Feeser.
This will be a multi-estate auction featuring: tractors, tools, long guns and ammo, furniture, dairy and farm collectibles.
Live auction with online bidding.