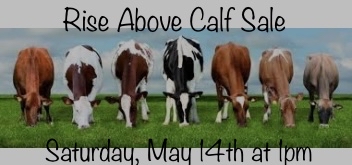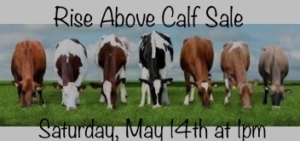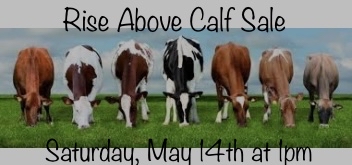 "A Winning Calf in any breed for you to succeed."
Located in the Red Buildings at the Carroll County Ag. Center on Saturday, May 25th starting at 1:00pm.
Fees:
15% consignment fee
Additional $20.00 if heads are not clipped. Proceeds to be donated to a Youth Scholarship in memory of Dylan Moser.
Transfer fees will be billed to consignor from national breed organization.
The following is a checklist to assist you in successfully preparing your consignments:
TB and Brucellosis tested within 30 days of the sale in order to be eligible for interstate shipment.  Officially vaccinated animals under 14 months of age need not be Brucellosis tested, however proof of calfhood vaccination required.
All animals must be BVD tested.
Shipping fever vaccinations is required.
Animal Identification – Each animal must be identified with USDA 840 RFID tag as well as breed tattoo if required from that breed organization.
Please send all pedigree and registration information as early as possible for completion of the sale catalog. Please notify us with any additional information and/or changes with dam's record so we can provide buyers with most updated information as possible. When dropping off calves, please have registration papers and health charts, for calves under two months of age, registrations may be pending.
Calf Drop Off: Thursday, Mar. 23rd – 7:00am – 7:00pm.
Viewing Hours: Friday, Mar. 24th @ 6:00pm and again Saturday morning before sale.
Sale Starts: Saturday, Mar. 25th @ 1:00pm
Online bidding provided by Cowbuyer's: https://cowbuyer.com/servlet/Search.do?auctionId=650
Food provided by: The Sauced Savage BBQ – www.thesaucedsavage.com
For more information contact:
Marisa Little – 240-549-9795 – mlittle@mdvamilk.com
Dusty Derr – 443-375-0776