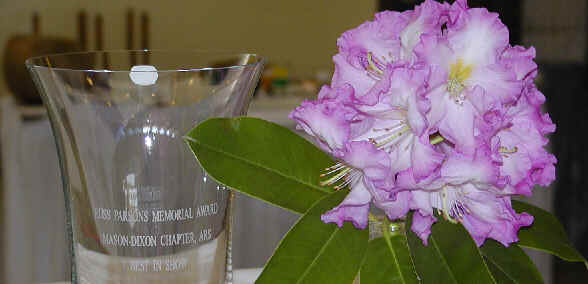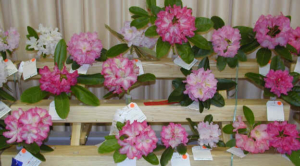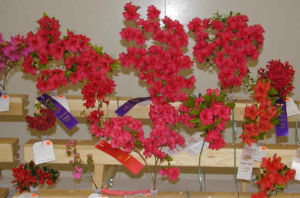 Will be a part of the Carroll County Farmer's Market this year.
Like many of the chapters of the American Rhododendron Society, the Mason-Dixon Chapter holds a flower show every spring, highlighting the azaleas and rhododendrons that are blooming at the time. Due to the mysteries of Mother Nature, the display varies from year to year, changing if the season is early, average or late.
In 2023, the show will again be in Westminster, Maryland, on May 13th. It will be held at the Carroll County Agricultural Center in conjunction with the Carroll County Farmers' Market. We will be open from 8:00 AM until 2:00 PM.
The highlight of the event will be the chapter's annual truss show, featuring flowers from many different varieties of rhododendrons and azaleas. In addition to ribbons, a number of prizes will be awarded to the top entries, including the "People's Choice Award," decided by the popular vote of all attendees.
Expert advice and educational materials will be available at both shows, and rhododendrons, azaleas, and numerous companion plants, such as hostas, hollies, and numerous perennials, will be offered for sale by the chapter and selected vendors. And of course, we will have our ever-popular club table where you will find all sorts of interesting items.There should be a number of native plants available as well.
For more information please contact me by email at reidhj@aol.com or visit our website at http://www.mdrhododendron.org/.