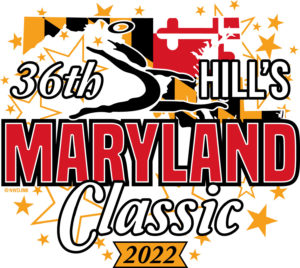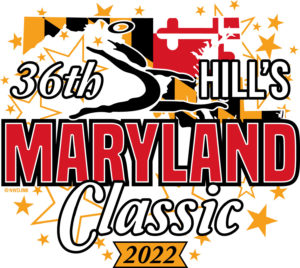 On behalf of Hill's Gymnastics and the Hill's Angels Parents Association (HAPA), we are pleased to invite you to compete in the 36th Annual Hill's Maryland Classic Invitational Gymnastics Meet.  This year's Maryland Classic will be held over the Martin Luther King Jr. holiday weekend of January 14 – 17, 2022.
The Hill's Maryland Classic is one of the premier invitational meets in the country and this year we are thrilled to host this meet for the 36th year.  Hill's Gymnastics is proud to be the home of Olympic, Collegiate, World and U. S. National champions Dominique Dawes, Elise Ray, Courtney Kupets, Corrie Lothrop, Kytra Hunter and Kayla DiCello. In 2020 we had over 1,100 gymnasts, from over 40 clubs, competed in the Classic.
This year's Classic will be another great competition! The Classic will be held at the Danele Shipley Arena, Carroll County Agriculture Center (706 Agricultural Center Dr., Westminister, MD 21157). 
The Hill's Maryland Classic includes:
Cash prizes for the team competition at levels 8, 9 and Open

Meet Information

When: Friday, January 14 – Monday January 17, 2022 (Martin Luther King weekend)
Levels: Level 2 – Open (Level 10) and Xcel levels Bronze, Silver, Gold, Platinum and Diamond
Cost:

$125 Level 6-10
$100 Level 2-5 and Xcel
$60 Team fee
Final payment due December 10, 2021

Awards: Custom medals and AA trophies which exceed USAG recommendations
Competition Location: Danele Shipley Memorial Arena, Carroll County Agriculture Center (706 Agricultural Center Dr., Westiminister, MD 21157)
Equipment: AAI equipment

Admission

13 years and older $20
6 to 12 years and Seniors $10
5  years and under Free

Spectators are strongly encouraged to purchase tickets in advance