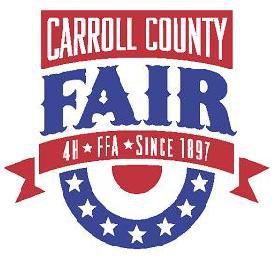 Carroll County 4-H & FFA Fair
Will not be open to the public this year; exhibitors only.  Please visit the Fairs website for more information and fair schedule.
August 1st – August 8th, 2020
Our exhibitors are disappointed that they will not be able to showcase their projects that they have been working on for the past year for the general public to view. This decision disappoints both the Fair Board and exhibitors.
We will hold our annual Livestock sale Friday, August 7th. Please click the 2020 Livestock Button above to register and for additional information on filling your freezer and supporting a 4-Her.
We want to thank the sponsors who continue to show their support for the Fair. We also hope to see everyone back next year!
We invite you to read about the Fair on our website and
become involved as an exhibitor, visitor, vendor, or sponsor!
410-848-FAIR
cc4hffafairmanager@gmail.com