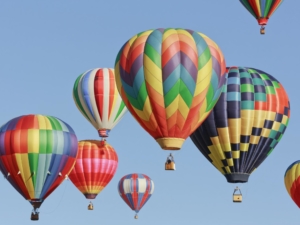 A Family Oriented Festival
Admission: $20 – Adults and kids 12 and over; $5 for kids 6-12, children under 6 are free.
Ticket sales: Admission fee per person may be paid on line in advance (recommended).  General Admission Parking is free.  VIP parking available for a fee.
Carroll County will become home of the first annual Carroll County Balloon Festival.  The beautiful setting at the Carroll County Agriculture Center was selected so we may delight our spectators, balloon pilots, passengers, sponsors, and vendors.  What a beautiful flying area for our pilots and passengers!  For those of you who have experienced other balloon festivals in Maryland, we invite you to attend and enjoy all of our many balloon activities.  For those of you who have not attended a balloon festival before, prepare to be thrilled!
Please visit our website: carrollcountyballoonfestival.com for all the details for both days of the event.