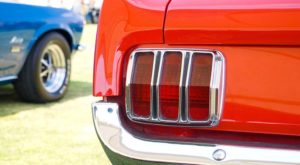 "47th ANNUAL INDOOR/OUTDOOR ANTIQUE AUTO*TRUCK*MOTORCYCLE* PARTS/SWAP MEET"
March 23 & 24
Each year this event generates hundreds of vendors selling, swapping and trading antique auto, motorcycle, street rod and custom auto parts, services and restoration supplies, tools and equipment for commercial and novice hobbyists. Most vendors will educate you on your restoration and give valuable info on where to find original parts and supplies to complete your project. As the end of winter approaches and the start of auto racing, restoration, cruising and modifications to the existing car, truck or motorcycle gets underway, this show brings all levels of automotive enthusiasts, hobbyists and beginners to the
Carroll County Ag Center, 706 Agriculture Center Drive, Westminster, Maryland 21157
Thousands of enthusiasts attend this two-day event every year. Doors open at 8am Friday and Saturday. ADMISSION – $2.00 FOR ADULTS, CHILDREN 10 & UNDER ARE FREE.
What else is at our show?
**1 Huge enclosed building, packed with vendors (convenient if we have rain or snow) all heated
**Parking lots full of outdoor vendors
**Auto corral of cars, trucks and motorcycles for sale. Pre-register Thursday before the show date to guarantee your spot, or register day of show
**AACA souvenir items will be on display for sale–T-shirts, sweats, ties, pins, hats, and more–to benefit the AACA Library which is located in Hershey, Pennsylvania, and is open to the public
**Overnight parking available to vendors and out-of-towners. Hook-ups billed separately
**Membership is available. Ask any of the 200+ SMR members at the show how you and your family can join
Thanks for your support, and please contact me with any questions you may have.