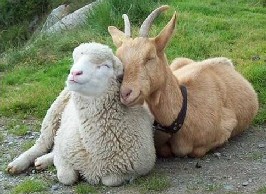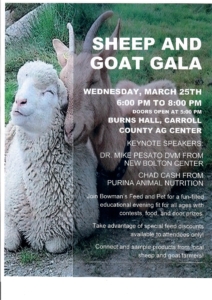 Located in the Burn's Hall – Doors open at 5:00pm.
Keynote Speakers: Dr. Mike Pesato DVM from New Bolton Center
Chad Cash from Purina Animal Nutrition
Join Bowman's Feed and Pet for a fun-filled educational evening fit for all ages with contests, food, and door prizes.
Take advantage of special feed discounts available to attendees only!
Connect and sample products from local sheep and goat farmers!
Please RSVP by April 8th.